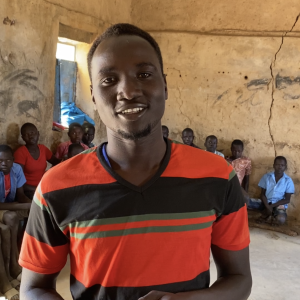 During the war in Nuba, Saleh was separated from his family for eight years. While in the war zone, Saleh did his best in school and received a scholarship from To Move Mountains (TMM) to complete high school.
Saleh is now in our teacher training college and looks forward to becoming a teacher in TMM's first primary school. We need several people to commit a monthly donation to support Saleh. Your support will provide Saleh with food, accommodation, and teacher training from high-quality teachers until he graduates.
Nunu grew up orphaned in a war zone. Raised by their grandparents, Nunu and her sister faced the same challenges as so many students in the Nuba Mountains; unable to prioritize quality education as they struggled to survive during war.
But despite the challenges, Nunu worked diligently in her studies and eventually joined our program and graduated high school with the support of generous donors and our TMM Scholarship program. Now having gone through our TMM Teacher Training program, Nunu has returned to her homeland and taken a position in our new TMM School in the Nuba Mountains! Please consider supporting Nunu's journey as she passionately educates the future of Nuba.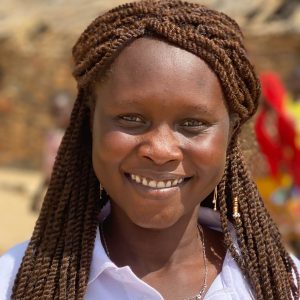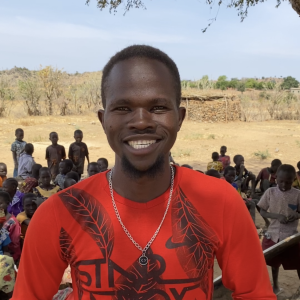 Yonan grew up in the village of Kororak in the Nuba Mountains, Sudan. Much of his life was under bombardment and attacks on his village. 
In addition to trying to get an education during the conflict, Yonan also helped his mother farm their land so he would have enough food for himself and his siblings. Yonan graduated high school through To Move Mountains (TMM) scholarship. After high school, he aspired to be a teacher and joined TMM's teacher training college. Yonan told us he wants to give children in his village the quality education he did not have. Yonan is so good with children, and we can't wait for his graduation in 2023, so he can start teaching the future generations of Nuba children. Please start a monthly donation today to help Yonan's dreams come true.
Nargis is the definition of joy in suffering. Even though she grew up in a war zone and her father died at a young age, she always finished at the top of her class in junior high and did it with a smile on her face. . .
She caught the attention of To Move Mountains (TMM) staff, and she was awarded a scholarship to finish high school in Uganda, far from the war in Sudan. Nargis did so well in high school that she scored very high on her 12th-grade exams and was given a chance to attend an advanced secondary school focused on building Christian servant-leaders. 
Nargis will complete her program at Cornerstone Leadership Academy this December. After graduating, we are excited to bring Nargis back to Nuba to see her mother for the first time since she left eight years ago! Nargis will join TMM's 2nd cohort at our teacher training college in Nuba. Please become a monthly supporter of Nargis and help this fantastic woman become a teacher for the next generation of Nuba to be as determined as she has been. She would appreciate getting to know you and your family as you pray for one another.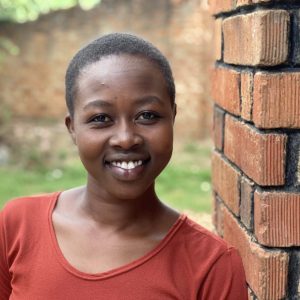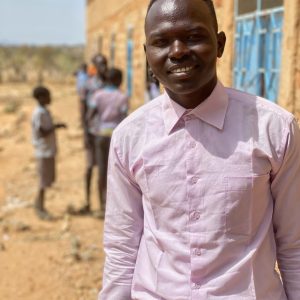 Barnawi grew up in the village of Kouda, in the Nuba Mountains. He has always excelled in his studies and took a great interest during his teacher training program. Barnawi became a TMM teacher in the Mustard Seed Primary School after completing his teacher training in January of 2023 and he has been using all the knowledge and skills he learned to create a wonderful learning environment for his students. He has developed great relationships with the kids in his class to help them learn the best that they can. We have seen significant changes already.
Rashid has grown up in the war zone of Nuba. He continued attending elementary school with resilience and faith in God while his government was bombing his homeland. Rashid persevered until he finished 8th grade and . . .
. . was chosen by To Move Mountains to receive a scholarship to complete high school in Uganda, far from the bombing. Rashid continued to excel in his studies, and after graduation, he joined To Move Mountains teacher training college. We have seen Rashid grow into a man in our teacher training program. After our first teacher training session, Rashid shared that he was skeptical about becoming a teacher. Still, when he saw the importance of building a solid foundation for the young children of Nuba, he became one of our most active teachers in training. Rashid told us, "I never imagined there was so much to learn to teach children for their future." 
Unfortunately, his mother recently passed away due to illness and his father is blind. Rashid struggles to help his family take care of his younger siblings. We need a group of people to commit to prayer and support of Rashid so he can be the amazing teacher he has learned to be!